The Uniqueness of the World of Artificial Intelligence

GUEST SPEAKER AT ALJAZEERA TV
Dr. Areej, an expert in the field of psychology for female business owners and C-level managers, recently graced the Aljazeera TV station as a distinguished guest speaker. Her insightful discussion revolved around the concept of uniqueness in the world of artificial intelligence.
Dr. Areej, an expert in the field of psychology for female business owners and C-level managers, recently graced the Aljazeera TV station as a distinguished guest speaker. Her insightful discussion revolved around the concept of uniqueness in the world of artificial intelligence.
Read Also : Workshop on Mental Health for Healthcare
Dr. Areej, an esteemed authority in the realm of psychology specializing in female business owners and C-level managers, recently graced Aljazeera TV as a distinguished guest speaker. Her insightful discourse centered on several key topics, including:
Strategies for Coping with Job Insecurity in the Age of the AI Revolution
Guiding Career Choices in the Upcoming Years
Adapting Educational Institutions to Address the Rapid Advancements in AI
Encouraging and Persuading the New Generation on the Significance of AI as a Prominent Field of Study
Delving into the 'Spark Back' Concept and its Role in sustaining energy and passion among Female Business Owners
A Success Story for Working as a Psychologist for Female Business Owners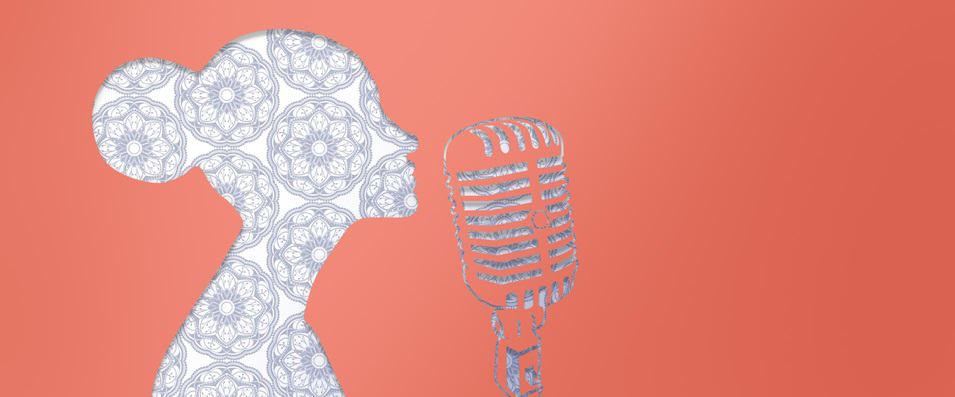 Guest Speaker at Jordan Radio and Television Corporation
Dr. Areej's appearance on the national radio station in Jordan as a guest speaker on "Ta'a Al-Ta'neth," a program dedicated to showcasing female leaders, was a captivating and inspiring journey. During the interview, Dr. Areej delved into her early life experiences, highlighting how her childhood had a profound impact on her personality and career.
Dr. Areej shared her career trajectory, shedding light on the unique challenges that female business owners often encounter and how she is equipped to support them in overcoming these obstacles. She offered guidance on how female entrepreneurs can harness their inner potential to progress in life, emphasizing the importance of passion and self-reflection on one's professional journey.
In addition, Dr. Areej discussed her co-authored bestseller book, "A Woman's Work," and introduced her innovative "Spark Method." 
Read More : The Uniqueness of the World of Artificial Intelligence
She also highlighted the valuable free videos she disseminates through her social media platforms, aiming to raise awareness about mental health issues and providing insights on how to prevent them, especially among female founders. Her interview served as a beacon of empowerment and guidance for women striving for success in their careers and personal lives.
Shining a Light on Women in Leadership: Q&A with Dr. Areej, Transformational Coach

CUTTER, AN ARTHUR D. LITTLE COMMUNITY
Cutter's more than 150 internationally recognized experts are committed to delivering top-level, critical, and objective advice, content, and executive education. Our team's expertise and credentials are exceptional: they have done, and are doing, groundbreaking work in organizations worldwide, helping you adapt to changing business models, leverage emerging technologies, and identify best practices to achieve competitive advantage
In her interview with Cutter Consortium magazine, Dr. Areej shared her extensive experience collaborating with professionals in the business technology sector. She delved into the internal and external challenges that women encounter in the corporate world, challenges often beyond their control.
Dr. Areej
also highlighted the valuable insights she provided to readers in her co-authored bestseller, "A Woman's Work.
Furthermore, she discussed the three key phases that leading women should consider when seeking professional growth and advancement in their careers. Her interview shed light on the critical issues women face in the corporate landscape and offered a roadmap for personal and professional development, making it a must-read for anyone striving to excel in the business technology field.
International Woman's Day Speech

SAMSUNG LEVANT (JORDAN, IRAQ, AND LEBANON) IN AMMAN
In a truly inspiring celebration of International Women's Day in 2023, Samsung Levant Jordan hosted Dr. Areej as a guest speaker. Dr. Areej delivered a compelling address to all employees, directors and CEO to emphasizing the pivotal role that women play in our society and the workplace. Her words resonated with everyone in the room as she articulated how men can be immense supporters.
How Do You Know That You Are in The Right Workplace?

"AIR BROUGHT US TOGETHER" AT JUFM 94.9
Dr. Areej discussed the notion of passion from her unique perspective in an interview with Jordan University's official radio station. She provided advice on how to encourage people who are hesitant to take that important step toward their ambitions, as well as how to address the critical timing of initiating one's passion pursuit and how to negotiate any financial challenges that may take place. Dr. Areej also explored strategies for studying and evaluating the viability of following one's passion, as well as strategies to sustain enthusiasm for your current job or recognize the signs that it may be time to move on.
Furthermore, she shared her perspective on individuals who engage in multiple pursuits, distinguishing whether they are motivated by financial considerations or a quest for self-discovery. Dr. Areej extended encouraging words to those who acknowledge their passion yet remain inactive. Her insights provided a valuable roadmap for anyone seeking to align their professional journey with their passions and overcome obstacles along the way.
How To Know Your Passion and Live with It?

"AIR BROUGHT US TOGETHER" AT JUFM 94.9
Dr. Areej's interview on the Jordan University radio station's morning show addressed the crucial topic of navigating workplace dissatisfaction. She provided valuable insights on how to overcome feelings of not belonging to your job or when it might be the right time to consider leaving. Dr. Areej also shared strategies for skill development when you're in the right professional environment.
She delved into the various reasons behind experiencing a lack of alignment with your workplace and offered guidance on distinguishing whether it's a personal issue or a workplace problem. Additionally, she provided advice to individuals who feel they're not in the right place and emphasized the role of coworkers in facilitating a more positive and productive work experience.

INTERNATIONAL COACHING FEDERATION​, AMMAN
Dr. Areej conducted two seminars on the significance of starting a business niche for coaches in Jordan and the Middle East. The objective of the workshop was to help participants define their unique business niche, comprehend the benefits of having a well-defined niche as a business owner, and then introduce a practical four-step process.
Workshop on Mental Health for Healthcare Professionals in the Context of the Corona Epidemic
This was conducted for 150 Jordanian Medical Doctors and Hospital Administrators
IN COLLABORATION WITH ROYAL HEALTH ASSOCIATION IN JORDAN
In collaboration with Royal Health Association in Jordan and Spark Back, Dr. Areej conducted and facilitated a workshop on mental health targets 200  healthcare service providers and health workers in clinics and hospitals inside Jordan, in light of the Covid-19 pandemic.
The workshop aimed to improve their skills to deal and adapt to various difficult circumstances, prevent burnout, reduce its impact, and enhance their mental and psychological health. Attendees also had access to tools and resources that actually enable them to maintain mental health and psychological well-being and interact in a psychologically healthy way during stressful times.
The importance of the workshop stems from the fact that mental health is an essential and integral part of health. In this regard, the Constitution of the World Health Organization stipulates that "health is a state of complete physical, mental and social well-being, not merely the absence of disease or infirmity."
One of the most important implications of this definition is that explaining mental health goes beyond the concept of the absence of psychological disorders or deficits.
Invited to Celebrate Woman's Day
Jannie is the proprietor and CEO of a prestigious digital product studio in the United Kingdom.
In honor of International Women's Day 2021, Jeannie invited thirteen women in leadership from across the globe to share their personal stories about a female leader who has had a significant impact on their ability to grow professionally and personally.  Dr. Areej was selected along with twelve other women that year.
Read Also : Dr Areej International Women's Day Speech 
The EU's "Woman of the Day" Campaign Selected Dr. Areej as an Inspiration Figure
MEET THE WOMAN OF THE DAY
What the campaign had to say about Dr. Areej: 
"Dr. Areej Khataybih, an inspirational figure. She is coaching some of the most important businessmen and women in the world to meet the challenges of their personal and business lives. She co-authored "A Woman's Work,", one of Amazon's best-selling books. She is considered the only trainer in her field across the Middle East!"
Co-Author of The Amazon UK Best Seller "A Woman's Work"
The book every successful businesswoman wishes she'd read
As a woman, it can feel like the odds are stacked against you in business, and when more women than ever before are self-employed and starting businesses, why is it that so few of them are able to scale and get the success they deserve? A heated discussion on this subject by some super-successful businesswomen led to the creation of this book.
Is it because it's so much harder for women to get funding and investment?
Is it because women are also likely to be running the household and juggling childcare?
Is it because women struggle to be taken seriously?
The real question that came out of this debate was: what can we do to help women overcome these challenges and really shine?
Fuelled by the raw passion of successful businesswomen in a range of industries, this book will empower you to scale and grow your business, whatever you do. It is packed full of tips and personal stories, drawing on a range of expertise.
This book covers both the hard and soft business skills required to take your business to the next level. From time management and resilience to how to hone your product and scale profitably, this is the book that these businesswomen wish they could have had in their arsenal when they were looking to scale. In each chapter, a businesswoman explores the obstacles she has had to overcome in a particular area, and gives the reader practical advice to do the same.
No more playing small, now is the time to go for it. This book will show you how!
Ten contributing authors, including:  Dr. Areej Khataybih, Clare Downes, Jeannie McGillivray, Jill Martin, Lorraine Gannon, Mary Grant, Natalie Jameson, Sonja Leason, Steph Middleton-Foster and Vicki Wuche.
Dr. Areej published an article titled Challenges for Entrepreneurial Leaders with Wamda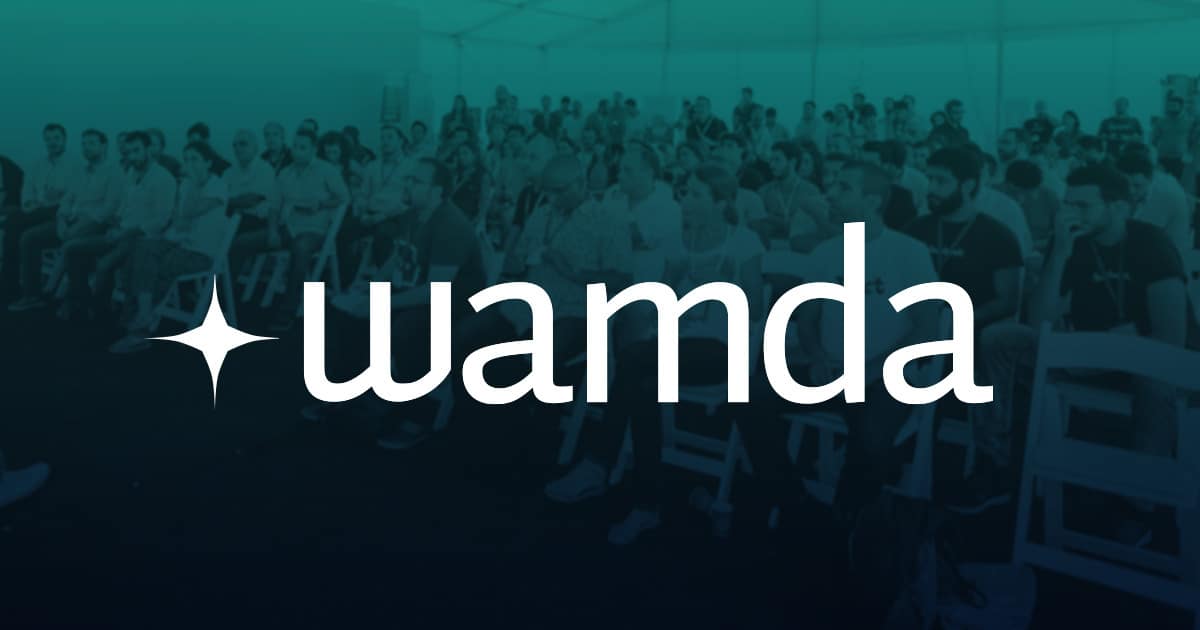 THOUGHT LEADERSHIP, WAMDA
In the article
Dr. Areej
mentioned that In the Middle East and North Africa (MENA), traditions hold significant cultural value, but they can hinder leadership and entrepreneurship by limiting the exploration of potential and innovation.
Entrepreneurs
in the MENA region often struggle with adopting flexible leadership styles to adapt to the changing
business
landscape, which leads to frustration. Key challenges include a lack of honest feedback, a desire to take risks while fearing failure, misalignment of personal and organizational values, and a failure to nurture new leaders.
By addressing these challenges and fostering a culture of feedback, taking calculated risks, aligning personal and organizational values, and investing in leadership development, entrepreneurial leaders in the MENA region can position themselves for greater success.
(Visited 28 times, 1 visits today)